2018 Annual Meeting and Awards Presentation
Friday June 1, 2018 @ 12:00 pm (registration begins at 11:30 a.m.)
Hilton Cincinnati Netherland Plaza
35 West 5th St.
Cincinnati, OH  45202
Registration Deadline: May 25, 2018
---
Keynote Speaker
Michael T. Sorter, M.D.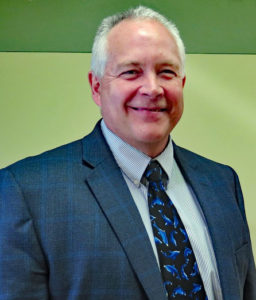 Director of the Division of Child & Adolescent Psychiatry
and Professor of Psychiatry and Pediatrics at Cincinnati
Children's Hospital/University of Cincinnati.
Focused on the expansion, improvement and administration of clinical psychiatric services for children and families at the Academic Health Center and in the community, Dr. Sorter founded the first adolescent psychiatry unit at Cincinnati Children's Hospital Medical Center and led a progressive expansion of the Psychiatric Services from 1 unit with 10 beds to a hospital system of 103 inpatient beds, 30 residential beds, 40 partial hospital beds, and over 52,000 outpatient encounters, as well as care coordination services.
Through Dr. Sorter's leadership, psychiatry services have expanded and been integrated into community systems of child mental health care, with the goal of improving access and continuity of care, including  integration of child and adolescent faculty into community mental health agencies, collaborative work with community systems to improve access through establishment of school-based mental health clinics, improved suicide post-vention programs, and enhanced treatment services for victims of abuse and trauma.
Dr. Sorter is also active in facilitating research in all aspects of the care continuum. Recent research efforts include suicide prevention programming, prediction and management of aggressive behavior, and a multi-center study on the use of metformin to mitigate weight gain from second-generation antipsychotics (SGAs).
---
Award Recipients
VIP Award (Volunteering is Phenomenal):
∗ Charlie Pfizenmayer
   Chaplain, Hamilton County Sheriff's Office
Mary Rose Geckle Leadership in Mental Health Award:
∗ Angela Ostholthoff-Hamblin, CPRP, PS-MH
   Program Manager, Recovery Center of Hamilton County
Leadership in Alcohol and Other Drug Recovery Award:
∗ Interact for Health
Looking for a different event?