Information & Resources
MHRSB Operations 
Consistent with the Ohio Governor DeWine Stay at Home order to restrict spread of the COVID-19, the Hamilton County Mental Health and Recovery Services office is closed until further notice.   Staff, who are working remotely, check voicemail daily and can be contacted via email.  Click here for staff contact information.
All in-person training events scheduled for April or May have been cancelled.   MHRSB staff are conducting meetings online.  Likewise, the Board of Director Meetings will be held online during the pandemic.  The public can view Board meetings live on the MHRSB Facebook page.
Accessing Services 
Hamilton County MHRSB contract agencies continue to provide behavioral health services, many via telehealth to protect the well being of clients, family members, and staff.  Please visit a provider websites to learn more about the services, hours and locations that are currently available.  Click here for a Provider Directory.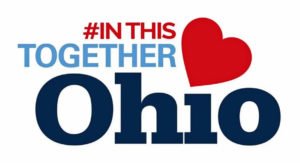 If you or someone you care about is experiencing increased distress due to COVID-19, the following support is available to Hamilton County Residents:
Mental Health Access Point for assistance with accessing mental health services
Recovery Health Access Center for assistance with accessing addiction services
Other Resources:
County leaders: don't suffer in silence, resources are available
Resources to Help During COVID-19 in Hamilton County
Center for Disease Control (CDC
Coping With Stress During the 2019 nCoV Outbreak
Ohio Department of Health: Flatten the Curve Video
Tips For Social Distancing, Quarantine, And Isolation During An Infectious Disease Outbreak
Mental Health and Coping During COVID=19 (CDC)
Talking About the Coronavirus With Children. How should you discuss the new coronavirus with your students?